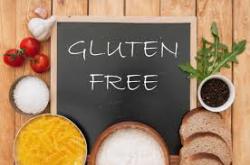 Last month, largely incentivized by a client that was thinking about taking gluten out of her diet, I decided to try to go without gluten for a month. I thought that it would help me to help her… and I must say, it was an experiment worth trying! Throughout the month, I kept a log with detailed information of the experience, which i hope to share with you eventually. However, the most obvious thing for me was how much wheat we eat and how it is in so many foods. This means that going gluten free imposes some serious feeding limitations! Today is the first day off the gluten free, and I am curious how my body will react to the re-introduction of this highly mediatized component present in wheat and its relatives. Although my client has changed her mind and is not going to go "gluten free", I have decided to extend my voyage by trying to cut out coffee for a month. As an assumed coffee junkie, I am slightly worried… the only good thing is that I will be in London for two weeks of the month, where tea is king!
As minhas experiencias de antropologia alimentar
No mês passado, largamente influenciada por uma cliente que queria cortar glúten da dieta, decidi não comer glúten durante um mês. Achei que o conhecimento adquirido iria-me ajudar a ajuda-la… e tenho que admitir, valeu a pena pela experiencia! Apesar de ter mantido um diário detalhado, o mais obvio para mim foi o quanto trigo comemos no nosso dia a dia, o que por sua vez significa que cortar o glúten impõe limitações alimentares sérias! Hoje é o primeiro dia sem ser "gluten free", vamos ver como o meu corpo reage a re-introdução deste componente do trigo e seus parentes próximos. Entretanto a minha cliente decidiu que afinal não quer ser "gluten free", mas eu decidi estender a minha viagem alimentar e vou tentar não beber café durante um mês. Eu adoro café, e estou um bocadinho preocupada com o sacrifício… ainda bem que vou estar 15 dias em Londres durante este mês… aonde o chá é rei!