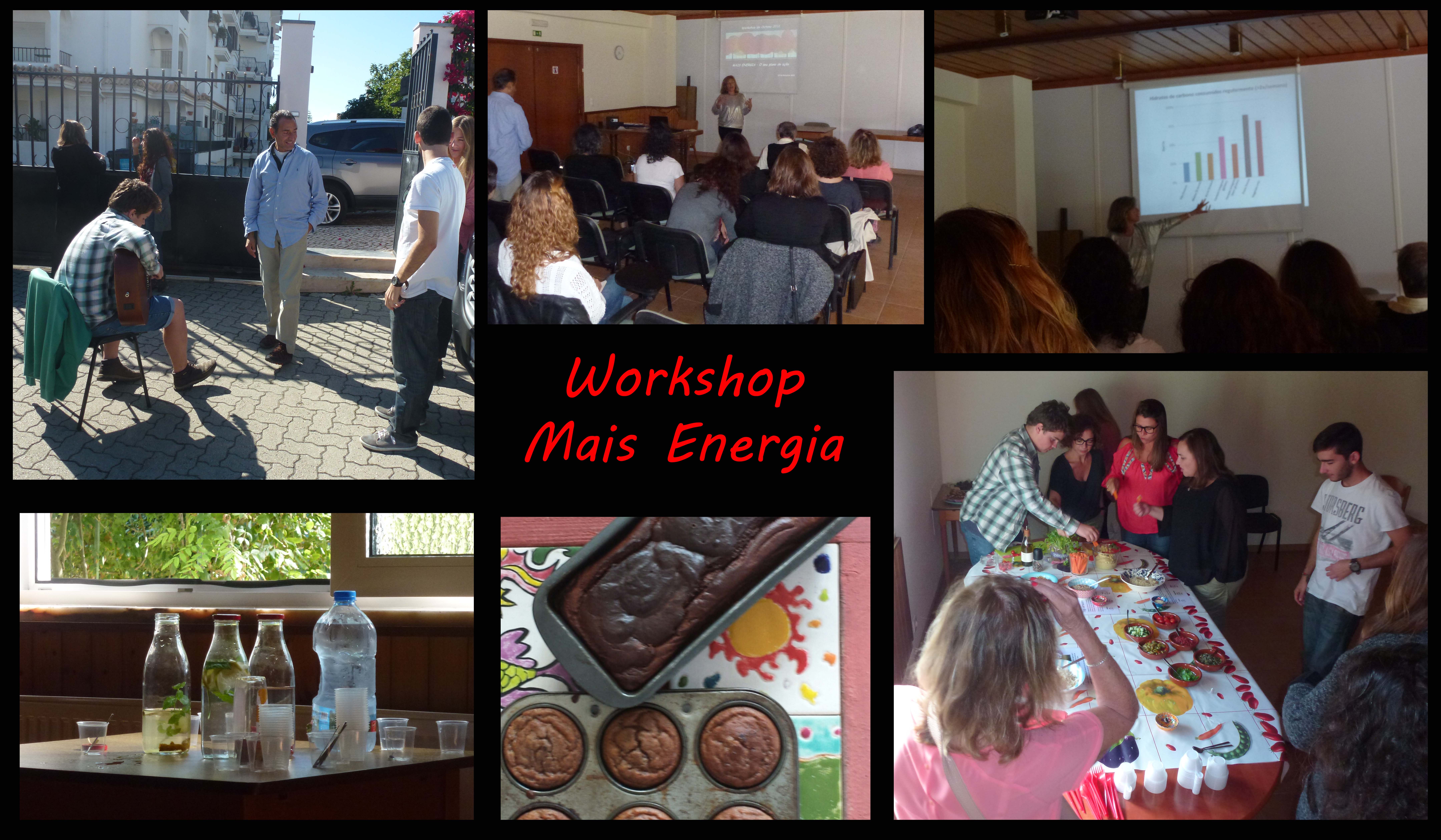 Last saturday, I hosted my first live workshop in Portuguese, focused on energy. It was a wonderful afternoon, and a great learning experience for me. The positive energy I received from all who attended made the work that went into the workshop completely worthwhile. It was also loads of fun to see people talking about food and health while enjoying different whole grain cereals and cakes made with no sugar or flour.
At the end of my talk, I had a couple of slides talking about what a Health Coach does and what services I offer. Besides my personal knowledge in biology, nutrition, fitness, health and coaching, I tried to explain the huge importance of accountability for successful outcomes in my coaching practice. Interestingly, there is no word for accountability in Portuguese, typically translating into "responsibility" or "showing the math".
To put it simply, accountability means answering or accounting for your actions and results. Although it is something every boss, team coach, parent, or leader of any kind wants from his or her team, we shy away from it as it can be uncomfortable to face what we didn't manage to do.
In the last 6 months, my consecutive 30 day food challenges have constantly highlighted the power of accountability to me. The fact that I make each challenge public and that people constantly ask me how it is going helps me not to cheat as I will be letting others down as well as myself.
In the end, you can be accountable to a partner, a friend, or of course a coach. As a starting exercise, try to be accountable to yourself. Be aware that each time you make promises, plans or deals with yourself that you actually keep them. Of course perfection does not exist, and do look upon your failures with curiosity. Repeated failures may indicate that it's best to think in terms of "I should" instead of "I will", as the latter should be followed through. Not only is this important to build your self trust, you will feel the difference as you take those baby steps towards a better you!
O meu primeiro workshop em Português e a importância de "accountability"
Sábado passado fiz o meu primeiro Workshop ao vivo em Português, onde o tema era a energia. A experiencia foi altamente positiva, e uma grande aprendizagem para mim. A energia positiva que recebi de todos que participaram fizeram com que todo o trabalho de preparação tenha valido a pena. Também me diverti imenso com todos a falar sobre alimentos e saúde enquanto saboreávamos cereais integrais diferentes e bolos feitos sem açúcar ou farinha.
No fim da minha apresentação, falei sobre o que um Health Coach faz e quais os serviços que ofereço. Além do conhecimento pessoal em biologia, nutrição, fitness, saúde e treino físico, tentei explicar a enorme importância de "accountability" para um resultado positivo nos meus clientes. Curiosamente, não existe uma palavra para "accountability" em Português, normalmente traduzida para "prestação de contas" ou "responsabilidade".
Em termos simples, "accountability" significa responder ou ter que dar a cara pelas próprias ações e/ou resultados. Embora seja algo que todos os chefes, treinadores da equipas, pais, ou líderes de qualquer tipo querem das suas equipas ou famílias, as pessoas evitam "accountability" pois não é confortável enfrentar o que não conseguimos fazer.
Nos últimos 6 meses, os meus desafios alimentares consecutivos de 30 dias têm-me mostrado constantemente a importância de "accountability" . Só o facto de eu tornar cada desafio público e e as pessoas perguntarem-me frequentemente como é que estão a correr, ajuda-me a não fazer batota ... pois ia ser uma desilusão não só para mim, mas também para os outros.
Na realidade, podemos ser "accountable" para com um amigo, parceiro, ou um coach. Para começar, ponha "accountability" em prática com si próprio. Tenha consciência das vezes que promete a si mesmo que vai fazer qualquer coisa que depois não faz. Claro que a perfeição não existe, e encare os seus falhanços com curiosidade. Se raramente consegue cumprir as suas próprias promessas, começe por pensar em termos de "eu devia" em vez de "eu vou", pois este ultimo requer mesmo uma ação da sua parte. Isto não só é importante para continuar a acreditar em si, mas também vai ver a diferença que faz no sucesso das pequenas mudanças que vai fazendo para ser o seu melhor!