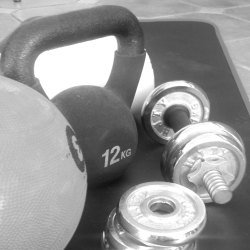 We all know that staying physically active and being properly nourished brings huge health benefits, but the truth is that many of us stop really pushing our bodies to the limits as we get older. Download this link and read why it is so important maintain strength as we age, and take a look at this comprehensive guide to get you started. Regular strengthening exercises are essential to staying strong and vital during older adulthood, since they stimulate the growth of muscle and bone and therefore help to prevent osteoporosis and frailty. Also, feeling physically strong and fit is highly linked to positive mental and emotional health. I hope these resources empower you to start by providing you with easy to learn strength training exercises that have been proven safe and effective. Please do not hesitate to contact me at sofia@besthealth.life for any support.

Assegure que exercícios de força fazem parte da sua vida inteira

Na realidade, nós sabemos que a atividade física e a nutrição são essências para a saúde, mas a verdade é que com o avançar dos anos, muitos de nós paramos de empurrar os nossos corpos aos limites. Vale a pena fazer um download deste link para ler sobre porque é tão importante manter a força à medida que envelhecemos e de ler este guia com dicas práticas. De fato, exercícios de fortalecimento regulares são essenciais para se manter forte e vital durante toda a vida, uma vez que estimulam o crescimento de músculos e ossos e, portanto, ajudam a prevenir a osteoporose e fragilidade. Além disso, a nossa saúde mental e emocional está altamente ligada ao nosso estado de forma física. Com exercícios de treino de força seguros e fáceis de aprender, espero que estes links lhe dêm a força para começar, e claro que não hesite em contactar-me para qualquer apoio enviando um e-mail para sofia@besthealth.life.