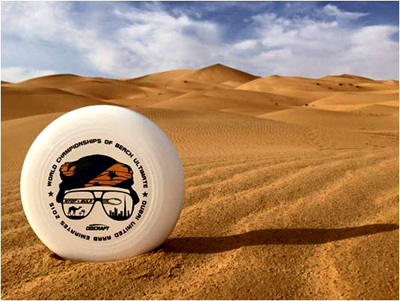 Welcome! I am so excited to finally be launching my new career as an Integrative nutrition health coach!

In this blog, I will be posting weekly with hints on nutrition, relationships, physical activity, spirituality, and career – all the things that are essential for your health and wellness. Considering this is the first post, I thought it would be appropriate to tell you about how this whole adventure of changing my career and interests at 50 and becoming an integrative nutrition health coach came about.

As a researcher focused on genetics and molecular biology, I had been on the lookout for courses that would expand my knowledge and experience and provide practical tools that would help life on the planet. Last March, I went to the United Arab Emirates with my husband to play in the World Championship of Beach Ultimate in Dubai. Afterwards, a wonderful friend of ours (and family member) who lives in Abu Dhabi suggested I check out the Institute of Integrative Nutrition (INN). Needless to say, I did, and fell completely in love!

Since starting the program in May, I have had the absolute pleasure to learn from the best about extremely important and inter-linked topics, namely nutrition and health! Needless to say, over the last half year at INN, I have incorporated my newly acquired knowledge to make gradual and significant changes in my eating and lifestyle and have thus improved not only my well being but also that of my family.

I have always been a strong believer in serendipity, and often think about when I first heard of IIN surrounded by the overwhelmingly beautiful pink dunes of the Liwa desert in Abu Dhabi. That one conversation did change my life and I am grateful for this change every single day. More importantly, I am now ready to apply my previous experience and this newly acquired and always expanding knowledge on health and wellness to help others be their best!

Uma conversa mudou a minha vida!

Bem-vindos! Estou tão contente de finalmente estar a lançar a minha carreira como "integrative nutrition health coach".

A partir de agora, todas as semanas vou escrever sobre nutrição, relacionamentos, atividade física, espiritualidade e carreira – ou seja, tudo o que é essencial para a sua saúde e bem-estar. Como este é o meu primeiro post, vou lhe contar como é que esta mudança de carreira e interesses surgiu aos 50 anos.

Ativa como investigadora em genética e biologia molecular, eu tinha estado à procura de um curso que ia permitir expandir o meu conhecimento e experiência e que fornecesse ferramentas práticas que ajudariam a vida no planeta. Em Março, fui de viagem aos Emirados Árabes Unidos com meu marido para jogar no Campeonato Mundial de Ultimate de Praia. Depois do torneio fomos visitar um grande amigo (e membro da família) em Abu Dhabi, e ele disse-me para dar uma vista de olhos ao Instituto de Nutrição Integrativa (INN). Assim fiz, e apaixonei-me completamente!

Desde o início do programa que tem sido um prazer enorme aprender com os melhores do mundo sobre dois temas extremamente importantes e inter-ligados; a nutrição e a saúde! Escusado será dizer que, durante os últimos seis meses a fazer o curso, tenho incorporado o conhecimento recém-adquirido para fazer mudanças graduais e significativas na minha alimentação e estilo de vida, e assim ter melhorado não só o meu bem-estar mas também o bem estar da minha família.

Sempre acreditei em serendipidade, e penso muitas vezes da primeira vez que ouvi falar no IIN rodeada pelas belíssimas dunas rosas do deserto de Liwa em Abu Dhabi. Foi uma conversa que mudou a minha vida. Agora, finalmente, estou pronta para aplicar a minha experiência anterior e esta recém-adquirida sobre a saúde e bem-estar para ajudar os outros ser o seu melhor!